About the Author
Janet Lee Berg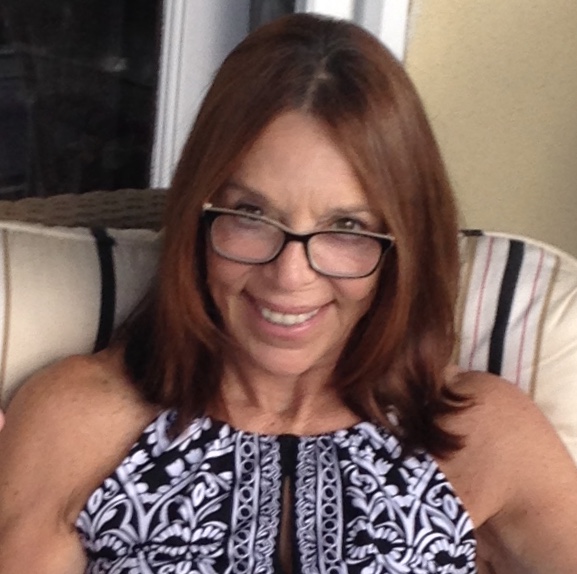 Janet Lee Berg grew up on Massapequa, Long Island where the story is set and currently resides on Charleston, South Carolina with a dual residence in New York. She was a shy, yet daring child, rescuing stray animals, surfing ocean waves, and riding her motorcycle along the curvy Long Island roads where she grew up . . . after trading in her blue Honda, she reached for the sky, working as an airline stewardess during the glamour days of flying — little white gloves, broad shoulder pads, and wide smiles. She loved her adventurous career, collecting stories from everywhere around the world, but happily returned to her true roots – writing. Berg earned a Masters Degree in Creative Writing and Literature at Stony Brook Southampton, where she was mentored by many authored professors such as the late, great Frank McCourt. 
Employed as a journalist by Dan's Papers of the Hamptons for nearly 12 years, she was afforded the opportunity to interview numerous celebrities, one of her favorites being Linda Ronstadt. She then tested the waters by publishing a small hardcover book for readers of all ages called Glitz of the Hamptons, a parody of the area known for its affluence and glamour, a tale that shows the true beauty of the area through the aging eyes of a lost character. The Hamptons is also where she and her husband raised their daughter and son, and where she visited elementary classrooms, inspiring schoolchildren to express themselves through the written word.
Berg's one-act play Airsick, a comedy, was performed at the Authors Playhouse in Bay Shore, New York, where it was well received. Janet Berg's work has been featured in Dan's Papers, The East Hampton Star, The Independent, The Montauk Quarterly, Newsday, The Southamtpon Press, and Post & Courier (S.C.), and was interviewed on WHTV Television show.
She has completed two novels, titled Rembrandt's Shadow and Restitution, both loosely based on stunning true life events of her family during the Holocaust. Sylvie Rosenberg, the privileged daughter of a renowned Jewish art dealer in Holland, spends the first fifteen years of her childhood without ever knowing her father's love, until the day that he trades his beloved Rembrandt to the Nazis in exchange for her life.
The real story behind the novel appeared in The New York Times article, "Heirs Make Huge Claim Over Dutch Art Trade". Over 80 years later, and the family still awaits the return of nearly 144 works of art stolen from Grandfather's gallery art collection by the Nazis.
"...an affecting depiction of the horrors of the Dutch Holocaust and the effects of family secrets that can linger for generations."
---
2020-08-15T17:55:00+00:00
"...an affecting depiction of the horrors of the Dutch Holocaust and the effects of family secrets that can linger for generations."
https://janetleeberg.com/testimonials/publishers-weekly/
"Filled with tragedy and mystery.... A compelling tale of loss, family secrets, and finally redemption... through this speckled darkness Berg bathes us in the light of what really matters—love."
---
2020-08-15T17:57:17+00:00
Heather Dune Macadam, author of Rena's Promise: A Story of Sisters in Auschwitz
"Filled with tragedy and mystery.... A compelling tale of loss, family secrets, and finally redemption... through this speckled darkness Berg bathes us in the light of what really matters—love."
https://janetleeberg.com/testimonials/heather-dune-macadam-author-of-renas-promise-a-story-of-sisters-in-auschwitz/
2020-08-15T18:01:23+00:00
Lynn H. Nicholas, world's leading researcher on Art pilfered during WWII and author of The Rape Of Europa
"Illuminating . . . "
https://janetleeberg.com/testimonials/lynn-h-nicholas-worlds-leading-researcher-on-art-pilfered-during-wwii-and-author-of-the-rape-of-europa/
"… a powerful, haunting story about love, sacrifice, and the rhapsodic draw of beauty, even for monsters. A moving rendering of a true story about an art dealer, both thrilling and historically fascinating."
---
2020-08-15T17:55:33+00:00
"… a powerful, haunting story about love, sacrifice, and the rhapsodic draw of beauty, even for monsters. A moving rendering of a true story about an art dealer, both thrilling and historically fascinating."
https://janetleeberg.com/testimonials/kirkus/
"A lovely, intimate gem of a story, about a young girl becoming a woman as her world crumbles around her, and the sacrifice of a father that will haunt her for the rest of her life, drawing on real-life events that occurred in the author's family."
---
2020-08-15T17:58:20+00:00
Anne-Marie O'Connor, award-winning author of The Lady in Gold, The Extraordinary Tale of Gustav Klimt's Masterpiece, Portrait of Adele Bloch-Bauer

"A lovely, intimate gem of a story, about a young girl becoming a woman as her world crumbles around her, and the sacrifice of a father that will haunt her for the rest of her life, drawing on real-life events that occurred in the author's family."
https://janetleeberg.com/testimonials/anne-marie-oconnor-award-winning-author-of-the-lady-in-gold-the-extraordinary-tale-of-gustav-klimts-masterpiece-portrait-of-adele-bloch-bauer/
"…a moving story well-told of a family's struggle to survive; a story of hope, redemption, family values, forgiveness and love—a poignant novel by a talented writer...it doesn't get any better than this."
---
2020-08-15T17:54:01+00:00
Fern Michaels, #1 New York Times Best Selling Author
"…a moving story well-told of a family's struggle to survive; a story of hope, redemption, family values, forgiveness and love—a poignant novel by a talented writer...it doesn't get any better than this."
https://janetleeberg.com/testimonials/fern-michaels-1-new-york-times-best-selling-author/
Janet Lee Berg
In the Press